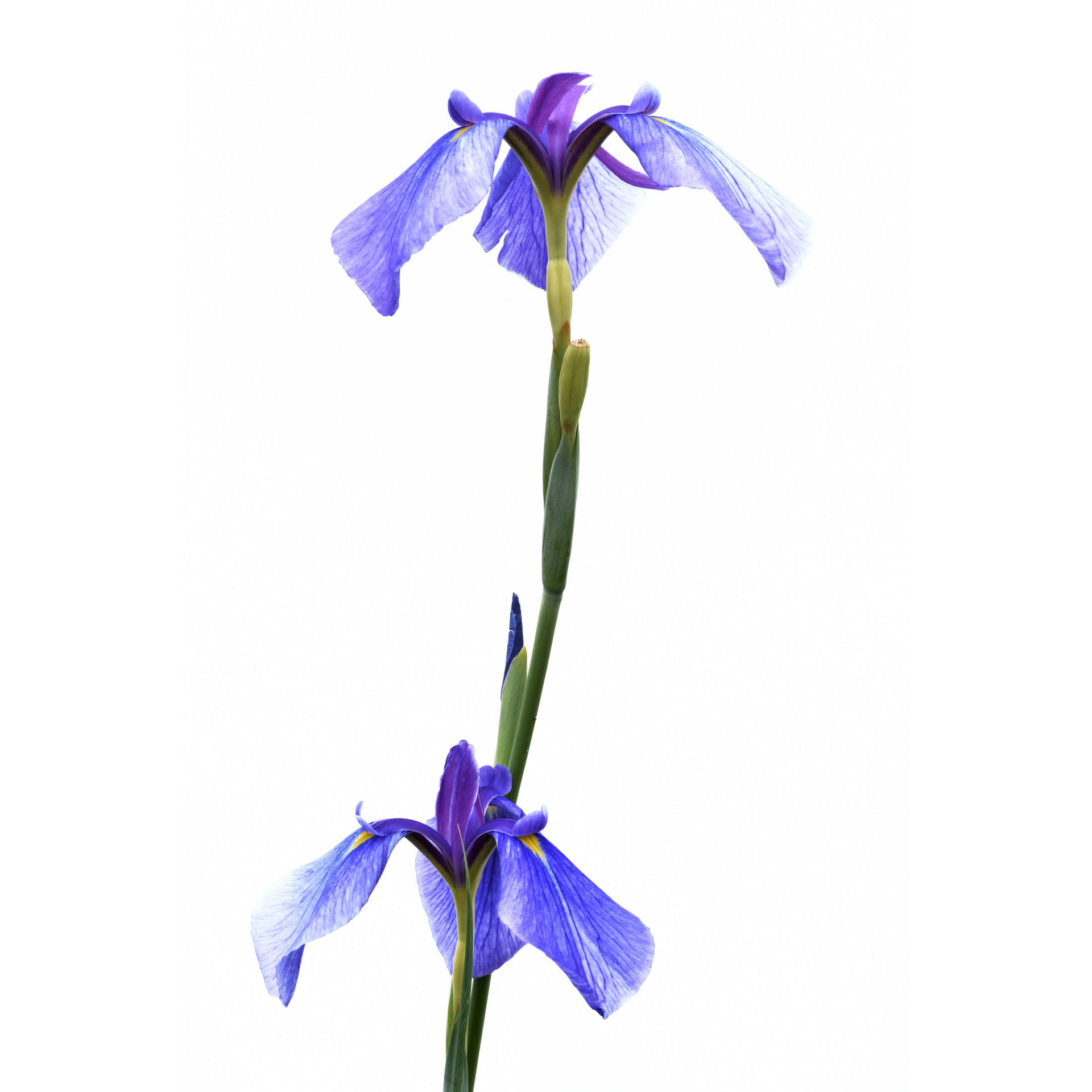 The shop name "武相草(Buaiso)" is derived from an essayist Ms. Masako Shirasu's former residence called "武相荘(Buaiso)."
Tremendously impressed by her many books written out of love for the culture of Omi, chief chef Yokota named the shop after her residence.
Besides, chief chef Yokota enters neighboring mountains every day to pick natural flowers and bring them back as interior decorations of the shop.
It is our hope that our customers will enjoy meals made with seasonal ingredients while appreciating the beauty of flowers in each season.
To express this hope, we named the shop as "武相草(Buaiso)" by replacing "荘(meaning a villa)" with "草(meaning grass)."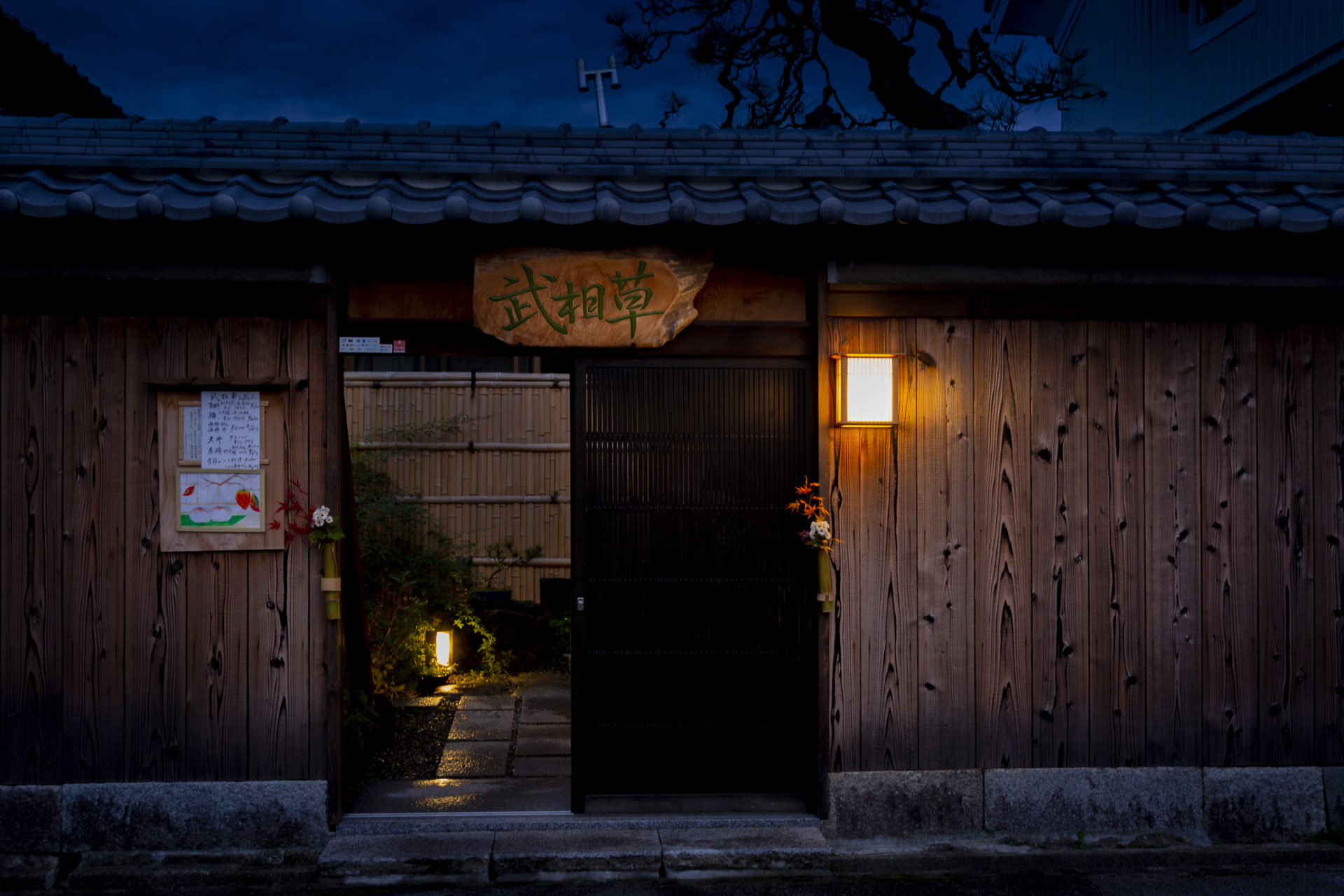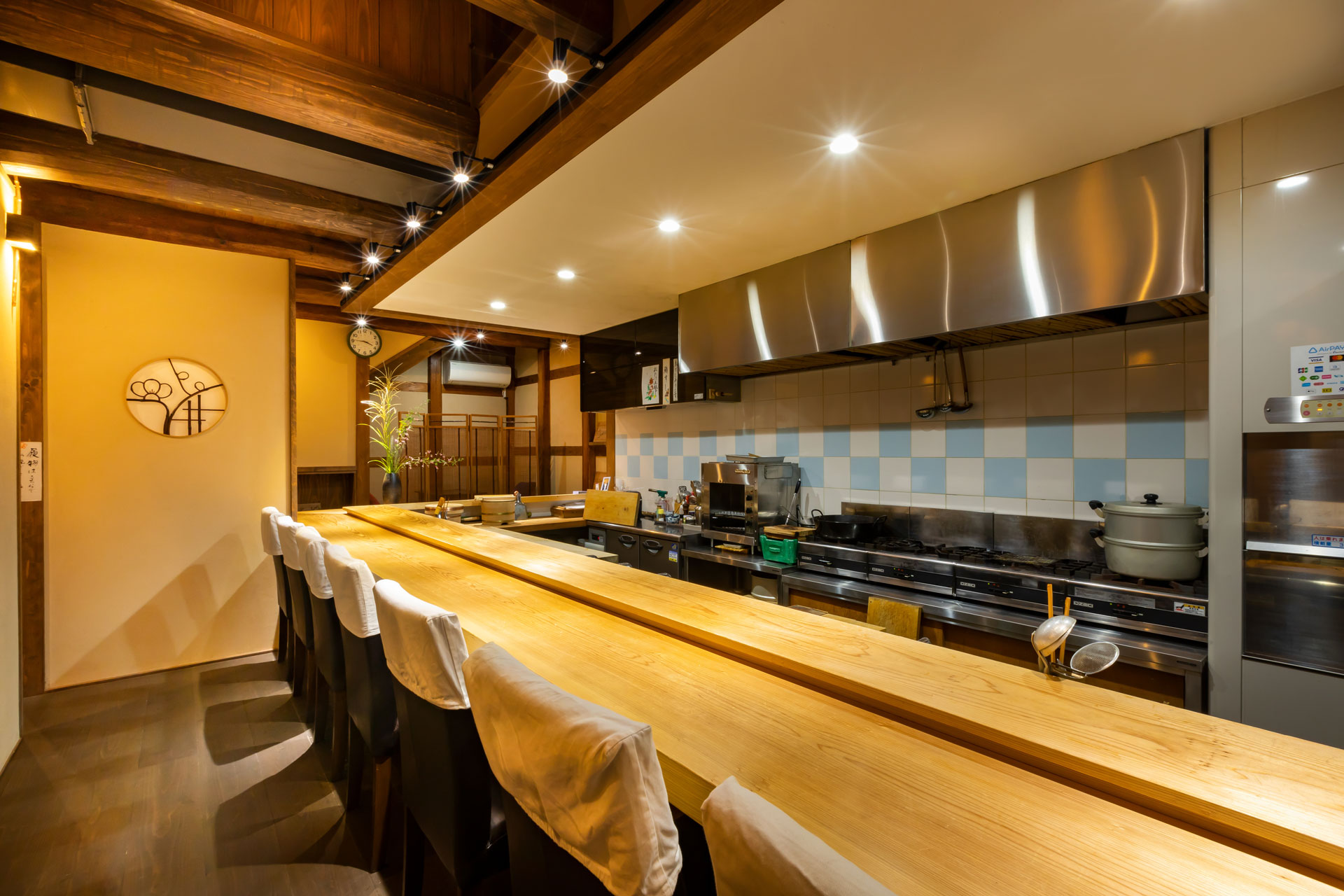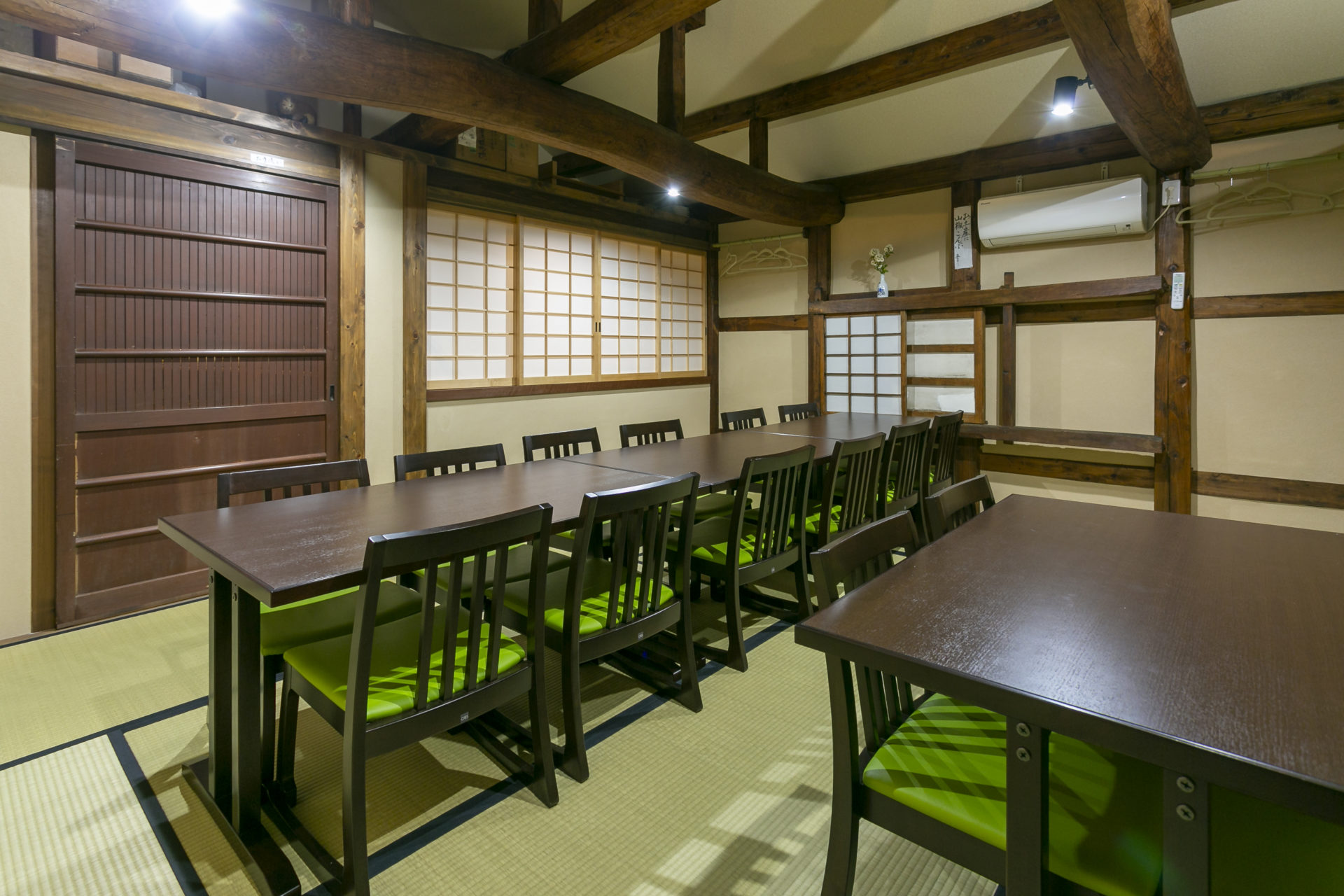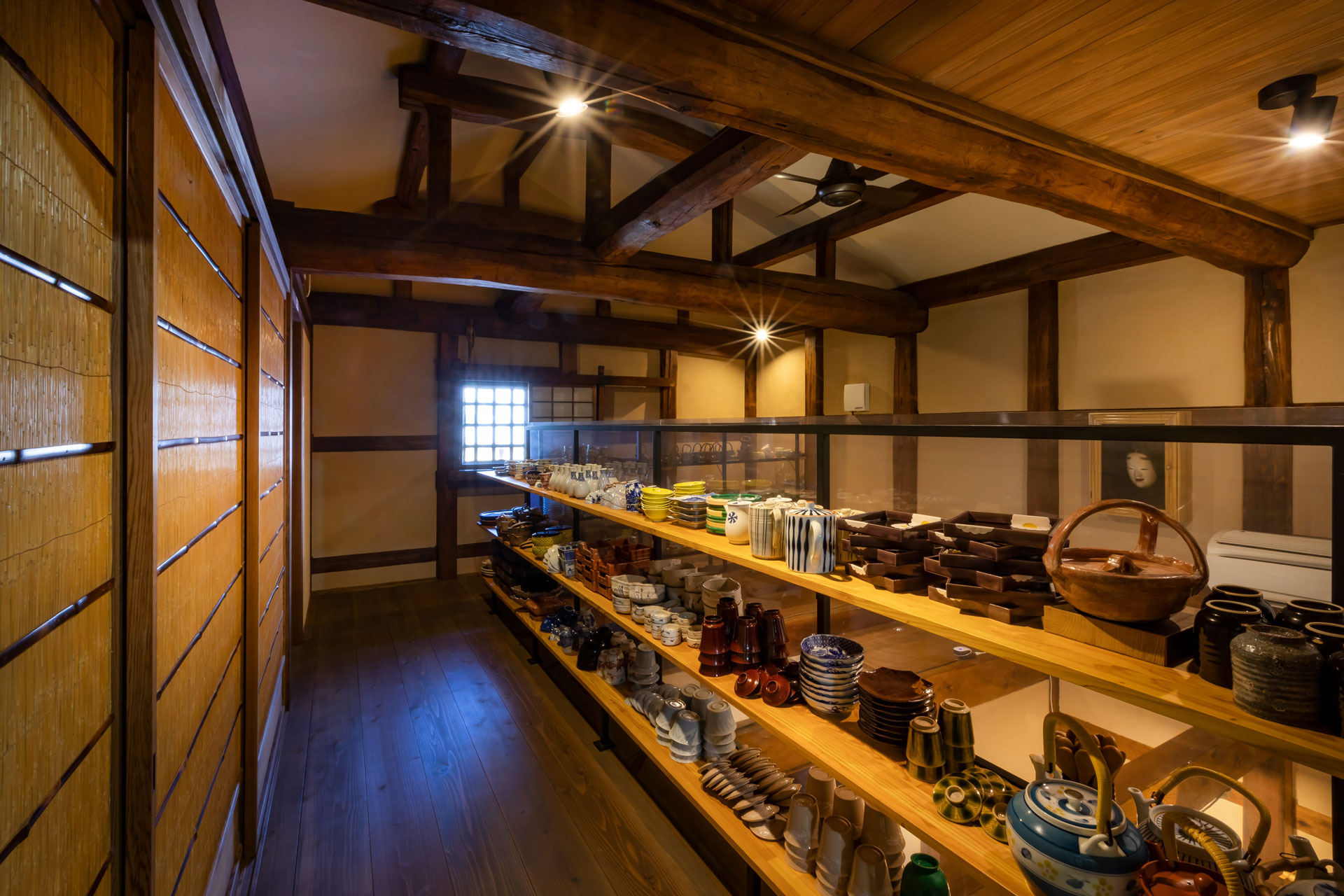 A Hiding Spot for Adults with a
Castle Town Atmosphere
On November 6, 2018, Buaiso opened as a sushi shop by refurbishing a 100-year-old warehouse located in the preservation districts of classic architecture in Hikone, Shiga.
We are deeply grateful that we have been able to run our shop while being loved by not only local people but also customers from far away as a "hiding spot" in the land where the profound atmosphere of the castle town remains intact.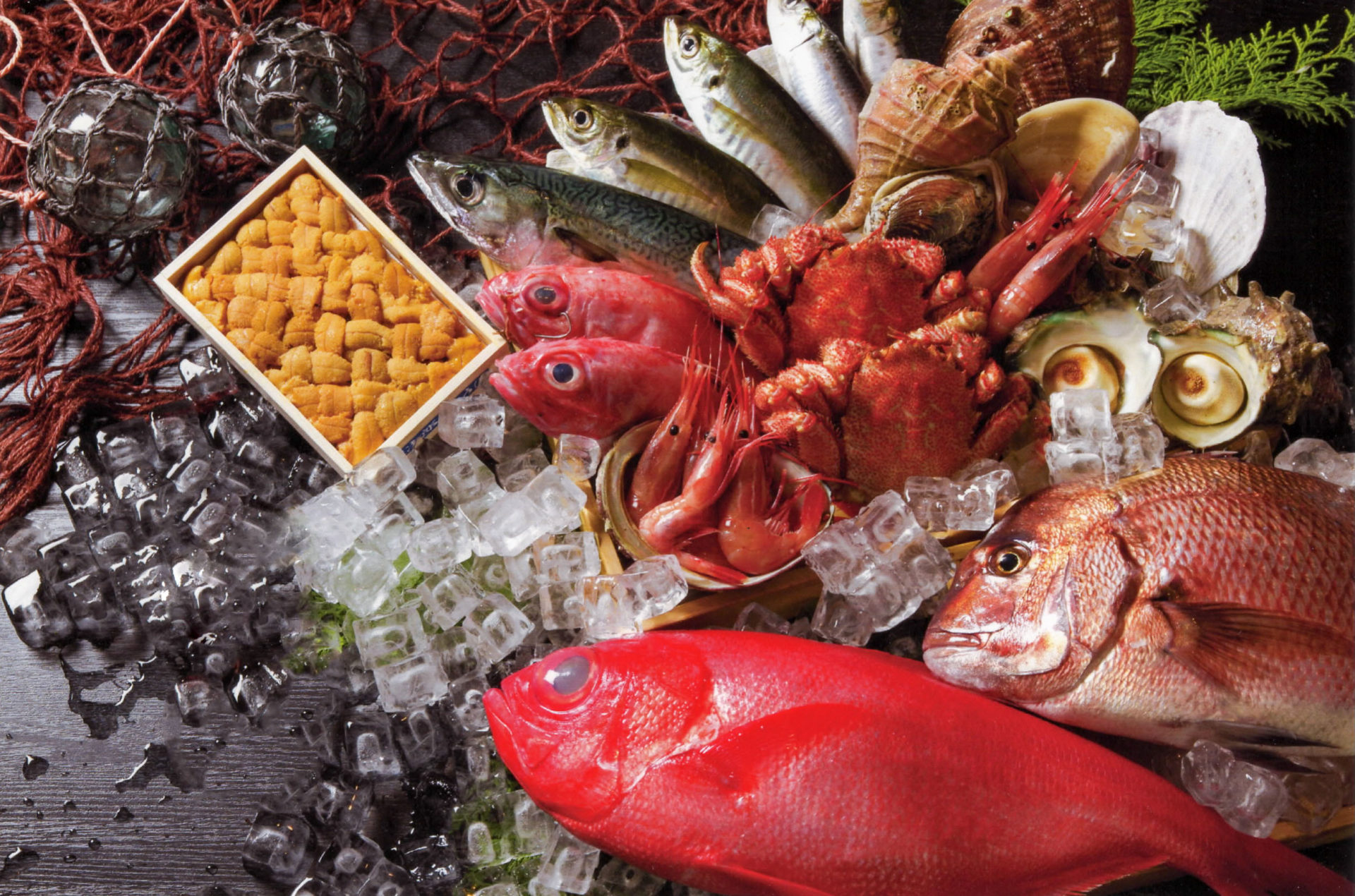 Seasonal Ingredients in Four Seasons
We obtain daily fishes from the Nishiki Market in Kyoto by carefully selecting fresh and tasty ones. Focusing on local sake produced in Shiga, we provide a wide range of sake so that customers can choose sake suited for each dish.
Although we started as a sushi shop, we have come to have a wide variety of menus of Japanese dishes that customers can enjoy, such as tempura and Japanese cuisines, as well as sushi, while we have been selecting seasonal ingredients every day and providing menus that can make the best of ingredients.
"Genuine" Dishes and a Quaint Space
"Genuineness" has a mysterious power to move people's hearts.
Ingredients and dishes of high quality, a number of valuable tableware, the texture of the counter made of cedar, the interior and space decorated with seasonal flowers, and a calm atmosphere of the 100-year-old building.
We hope the value provided by Buaiso will be such that customers visiting our shop will remember their time with us for a long period of time, and such memories will warm their hearts.
We wish to be the shop that can provide delicious dishes in all four seasons and add "genuine" touchingness to our customers when they spend time with their important persons at our shop.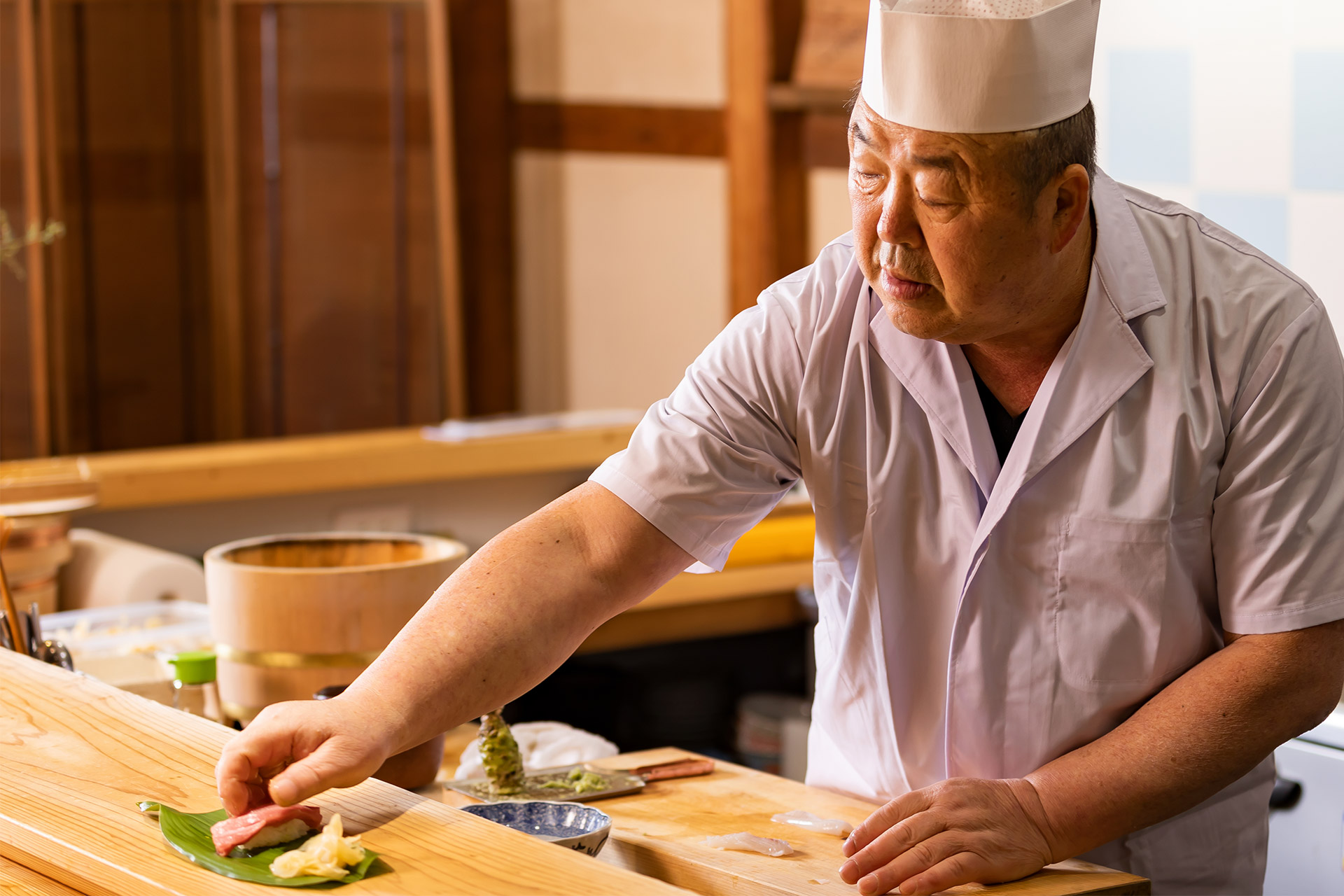 Chief chef Takenori Yokota, who has many years' experience in famous sushi shops and kaiseki ryori (traditional Japanese meal brought in courses) shops, gives the very best service he can for each and every customer with seasonal dishes made with seasonal ingredients.
We hope you will fully enjoy spending a luxurious time at Buaiso.
Address

1-3-1 Kawara, Hikone City, Shiga Prefecture 522-0083
Tel

0749-27-5666
Open

Lunch 11:00~14:00 / Dinner 17:00~21:00
Regular holidays

Sundays
The number of seats

1st floor 12 seats at the counter, 2 seats on zashiki / 2nd floor 16 table seats *All seats are non-smoking.
Please feel free to contact us for inquiry and reservation as below.
+81-0749-27-5666
Reservation is required by the day before because seasonal ingredients are used. Please call between 10:30 and 14:00 or 17:00 and 21:00 on weekdays.
Access from the Nearest Stations
About 15 minutes walk from JR Hikone Station or about 8 minutes walk from Omi Railway "Hikone Serikawa Station."
Access from various places to JR Hikone Station
Travel Time by Shinkansen and Limited Express
About 2 hours 10 minutes from JR Tokyo Station via JR Maibara Station by Shinkansen
About 30 minutes from JR Nagoya Station via JR Maibara Station by Shinkansen
About 40 minutes from JR Shin-Osaka Station via JR Maibara Station by Shinkansen
About 2 hours from JR Kanazawa Station via JR Maibara Station by the limited express "Shirasagi"
Travel Time by Special Rapid Train
About 80 minutes from JR Osaka Station by the special rapid train
About 50 minutes from JR Kyoto Station by the special rapid train
About 110 minutes from JR Kobe Station by the special rapid train
Parking
Parking lots exclusively for our shop are available (for 8 cars). The parking lots can be entered/exited from the south (for Serikawa). Please make sure to access the parking lots from the south road.